President
Ashley O'Mara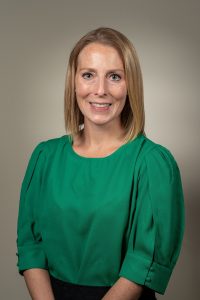 Ashley is currently the Chief Clinical Engineer for the VA in New England. She has a BS and MS degree in Biomedical Engineering from the University of Connecticut. Ashley has been a member of the Executive Board since 2015 when she was elected as NESCE's Vice-President. Ashley has helped plan several Symposiums in her tenure, and was on the board when NESCE received AAMI's HTM Association of the Year award in 2020.
Vice-President
Erin Koser
Erin Koser has been part of the New England Clinical Engineering Community since 2005. She holds an Associate Degree in Electrical Engineering from Northeast Wisconsin Technical College and a Bachelor's Degree in Healthcare Management from Capella University where she graduated Summa Cum Laude. She began her career in the field as a Biomedical Equipment Technician is currently the Service Delivery Leader for GE Healthcare's Boston service team leading a team of 14 at 4 Boston areas hospitals.  Erin has served on the NESCE Symposium Planning Committee as the Registration Chair for the past three Symposiums. 
Secretary
Elena Buckley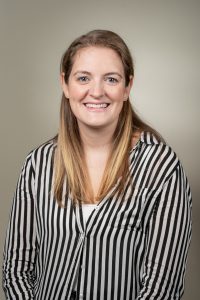 Elena Buckley is the Chief of Clinical Engineering at the Boston VA Healthcare System and Bedford VA Medical Center.  Elena received her Bachelor of Science in Biomedical Engineering at Boston University and her Master of Science in Biomedical Engineering at the University of Connecticut.  Elena has 10 years of experience in Clinical Engineering and Strategic/Facility Planning and received her Certification in Clinical Engineering (CCE) in 2016.  Elena is currently the BME Chair of the Biomedical Engineering Recruitment and Retention (BERR) group through VHA.   Elena served as the Secretary of the ACCE from 2017-2018. 
Treasurer
Samantha Moriarty
Samantha is a Clinical Engineering Supervisor at Brigham and Women's Hospital. Samantha received her Bachelor of Science in Biomedical Engineering from Worcester Polytechnic Institute and is pursing a Master of Clinical Engineering at the University of Connecticut.  Samantha started with NESCE in 2019 as a student volunteer for the Symposium in Franklin and has recently served on the 2022 Symposium Planning Committee. She oversees our social media platforms and has helped develop several sub-committees focused on membership enrichment and HTM outreach.